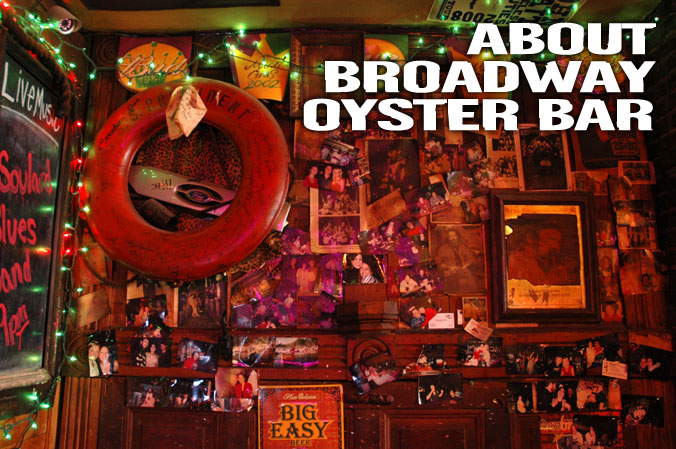 Music, Food and Ambiance

With the wonderful ambiance of the French Quarter in New Orleans, The Broadway Oyster Bar will lure you with the best Cajun-Creole cuisine in St. Louis as voted numerous times in both the Riverfront Times and Sauce Magazine's Reader's Poll. We also offer the freshest and most reasonably priced seafood specials anywhere! We feature live music seven nights a week from the best local and national touring acts. The music ranges from New Orleans funk to blues, reggae, rock, roots and jam. See our music schedule and go to the links section to get a taste of the upcoming music.
The unique building, originally built in 1843, has historically been a welcomed retreat for weary travelers. Now a great party spot, with live music nightly, the cozy restaurant and the open air patio (enclosed and heated during winter months) are reminiscent of life in the "Big Easy". The Broadway Oyster Bar offers great food, music and fun in a N'Orleans style unlike any other in St. Louis.
"There are those who 'can't stay away' from this tiny, 'down and dirty' downtown bar/restaurant with a 'wonderful, funky patio,' where the Cajun cuisine (i.e. crawfish, jambalaya, gumbo, oyster po' boys) is 'surprisingly good' and the 'décor is so bad that it's great.' It's a 'great local dive' that 'never changes - thank goodness.'" - Zagat, 1999

---
Learn more... see our Awards & Recognitions